Setting A New Standard In Smart Home Security
The ADT Command all-in-one touchscreen panel is the command center of your smart home which controls your alarm, indoor, outdoor, doorbell cameras, smart locks, garage door, lights and thermostats. With ADT's Control app, you are able to monitor and control these smart home devices, virtually, from anywhere in the world.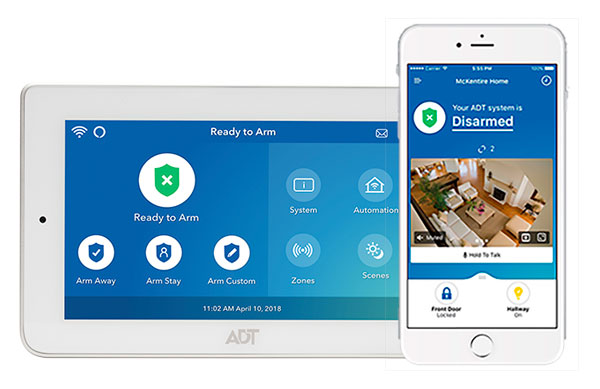 You Design Your Package
Every home is unique and people want different things. We simply educate you on your home protection and automation options and then we leave it up to you how you'd like to design your new smart home. In addition to your core security suite of motion detectors, contacts and cameras, we offer the convenience of a truly connected home with our NEW automation line. Now, Bulldog Security customers enjoy the added convenience of being able to adjust their lighting or the home's temperature from virtually anywhere in the world.
Monitoring Saves Lives
Bulldog Security installed the Jensen family's alarm system in August 2018. In October 2018, the 12,000 square foot home experienced a fast-spreading chemical fire. Inside were Anna (wife), Colleen (mother) and their three dogs. Within moments, the house had engulfed in flames. Thanks to their new security system and the quick action of ADT's professional monitoring services, everyone was able to escape to safety.
We have proudly helped to protect over
30,000
homes and families since 2010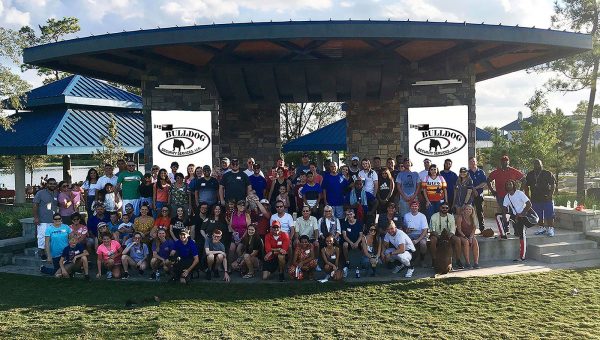 A Team You Can Trust
Being family owned and operated, our mission has remained the same for the past 10 years- to help protect families like our own. At Bulldog, we're people just like you. Our staff is fully-vetted and each employee undergo's rigorous background checks before being put into the field. For your protection, we arm our Relocation Managers & Installation Specialists with photo-id badges so that you can quickly verify their identity and employment with us. For your added comfort, you can scan the QR code on the badge to confirm their employment in real-time.
Book a Virtual Consult
We're providing VIRTUAL home security assessments, free of charge, to homeowners looking to understand their home protection options. Schedule time with an expert today!